Some people believe sunrise is better, that the morning air is better for your health, it energizes you. While others prefer sunset, most don't want to get up in the early morning to catch the sunrise.
For me, I love them both but Sunrise is my favorite.
Sunrise are caught when the world is quite. You get to witness the world being filled with light and it brings hope for a new day. If you haven't experienced I encourage you to check one out, it does make you feel optimistic for the future. Besides you can always take a nap later if the early morning is not your thing.
Sunset paints the sky for the day's end, peaceful and allow you to let go of the day with its rich warm colors. However, there is no challenge, you can find a hill, beach or look out your kitchen window to enjoy its beauty.So let me know your favorite and why.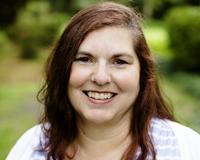 Born and raised in Alabama, Kathy's family chose this area of Florida to vacation more often than not. So, at an early age, she developed a love for this spot of "Heaven on earth". When her boys grew ....