Are you looking for a property for entertaining? Well this might be the home for you.
This week on our Realtor tour I was very impressed with a home right next door to Seaside. Not because it has all the new bells and whistles, but because of its charm, characteristics and of course location.
Each bedroom has its on theme, easy for overnight guest to be able to distinguish their room. If you need additional accommodations or perhaps want to rent out to a local, there's also an apartment and carriage house. Don't forget 4...count them 4 garage spaces...do you know how rare that is, especially this close to Seaside.
Hangouts...gathering spaces...you've got it and then some. You know everyone wants to hang around the kitchen if someone is cooking. Not a problem here with it's 18.5' bar. You could demonstrate your cooking skills or bring in a personal chef for a cooking class. There's indoor & outdoor retreats and also an observation deck overlooking Seagrove, Seaside and distant views of the Gulf, just 2 blocks away.
My favorite are all the gathering spaces, whether entertaining a crowd or just a quiet place to regroup.
To truly appreciate, you need to view this home and all its possibilities. Thank you Murray for having on our tour this week. Give us a call, we would be happy to show you if it is available.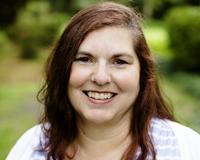 Born and raised in Alabama, Kathy's family chose this area of Florida to vacation more often than not. So, at an early age, she developed a love for this spot of "Heaven on earth". When her boys grew ....