The holiday season is often our time to reflect on what's important in our lives. There are so many things to be thankful for each and everyday, the list could go on and on.
Living in South Walton is a true blessing with all it's natural beauty and I'm honored to help others make it there home and work with such an amazing company that I consider not only friends but family.
South Walton has made it possible to experience extraordinary & unforgettable memories with my grandchildren. Whether it's just searching for sea shells, spotting a dolphin or a picnic in the park. Each visit we search for new locations to explore, I love that they enjoy the outdoors.
I'm very thankful for my family, to have a job that I love and to be able to leave in our own piece of paradise.
What are you thankful for in South Walton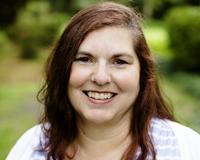 Born and raised in Alabama, Kathy's family chose this area of Florida to vacation more often than not. So, at an early age, she developed a love for this spot of "Heaven on earth". When her boys grew ....