As a native Floridian, I have had my fair share of Hurricanes. My mother and I stayed at a friend of the families home during hurricane Andrew in 1992. The homeowners were the first people on their block to have storm shutters installed weeks before Hurricane Andrew hit us directly. Unfortunately, one of the shutters broke free of its bolts during the storm and I had thought that a train was trying to make its way into the house. During the passing of the eye (Where you have a few moments of "calm nothingness") the homeowner thought it was advantageous to sweep his patio off...not smart. Luckily we didn't feel the brunt of the storm compared to our neighbors in Homestead Florida. This area south of Miami was leveled. I remember driving through the streets that didn't even have powerlines on the roads since they were blown away. All that was left was the foundations of homes in most areas.

This is a picture of the aftermath of Hurricane Andrew. An ariel shot of Dade County Florida via the Weather Channel.


Fast forward to 2018, Northwest Florida. My wife and I had plans to visit Port Saint Joe Florida, which we do at least twice a year. We had our usual beach cottage booked for the weekend and eagerly waited for Hurricane Michael to die out and become "just bad weather" that we imagined would make us play board games all weekend in the beach home that we always rent out. 3 a.m., October 9th my wife wakes me up and says that Hurricane Micahel is rapidly turning into a Category 5 hurricane with peak winds at 160+. Only a few hours before, we were planning to drive to where Micahel made its direct hit! I looked at my wife and told her to get the kids in the car, we are leaving now!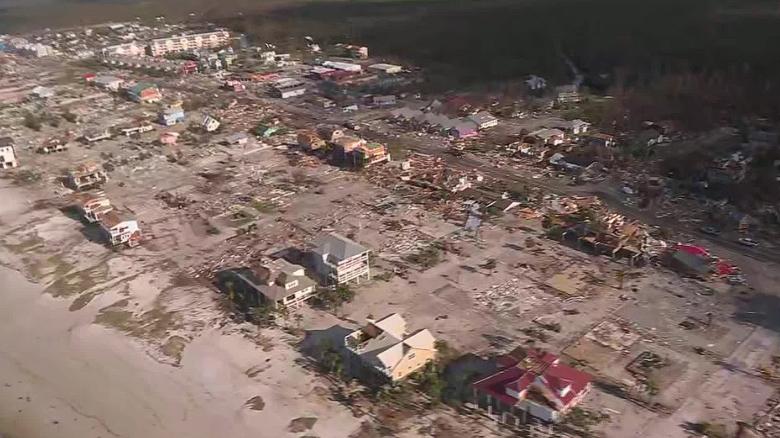 Hurricane Michael aftermath in October of 2018. Courtesy of CNN.com
Luckily we made it to Tuscaloosa Alabama with are kids and dog. We were safe, but our neighbors in Panama City were not so lucky. Hurricane Micheal had taken 31 lives and indirectly another 43. The storm had caused an estimated $25.1 Billion...with a B in damages. From homes with outdated building codes to lack of insurance coverage, people of Panama City and Mexico Beach Florida are still trying to put the pieces of what's left of their lives together.
My main point of titling this blog post-"Hurricane Dorian" is that these storms are not to be taken lightly. As of the last report by The days of a "Hurricane Parties" in Florida won't go away, but if you're a parent like myself, you'll understand the magnitude of keeping yourself safe along with the ones that depend on you for survival. I'm aware that many don't have the means to jump into a car and drive out of town for a few days, but having a plan that suits your life is paramount. Have a plan, make arrangements for the event that a storm may hit your area and be prepared before. I know the weather people say it every year, but staying in your home is not always the best move to staying alive.
Here is a link to shelters in Florida: https://www.floridadisaster.org/planprepare/shelters/
PLAN AHEAD AND STAY SAFE!
A native Floridian, Eric Ryan Davis, graduated college in Broward county and earned a degree from Johnson & Wales university in Miami where he met his wife. Together they ran a successful business, sp....